There are several benefits of the solar panels for hospitals. They are stated as follows
The solar panels can be installed as per the hospital requirement.
We must understand that the hospital requires continuous power supplies and the solar panels are helpful in providing the continuous power supply.
These solar panel installed helps to reduce a lot the electricity bills.
 The power from these solar panels can be used for supplying the power in the hospitals.
The solar panels are very flexible and can be installed easily on the roof top, parking place and they can be installed on the flat ground floors.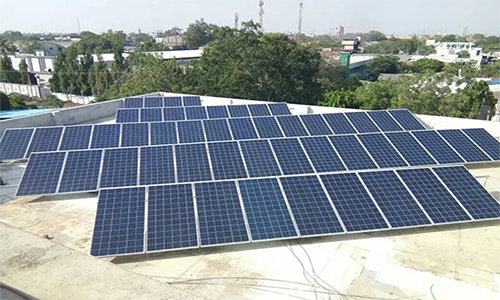 The increase use of the solar panel for hospitals is very good practice. Besides budget friendly it is an environment friendly practice also as it does not cause any type of the environment pollutions. It's a great thing that the use of environment friendly things is increasing day by day. A minor change that executed presently can be reflected in the future. The hospital using the solar panel system is really a great step that is beneficial for both the hospital and also for the environment.
Kindly contact us for more details regarding the product or the services. We are the leading Solar PV System Manufacturer, supplier and exporter in Ahmedabad, Gujarat that is providing the complete solution related to the Solar PV system and the other product that also at the exclusive price.