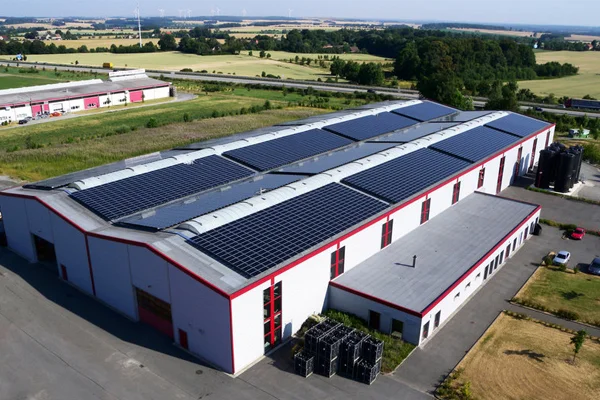 Solar EPC Industrial
Grace has earned immense reputation in the market as one of the best industrial EPC service providers in India through its first rate service and support. No matter, how small or large your organization is, we are here to provide innovative and customized EPC solutions based on your demand and space available. If the space is a concern for you, don't worry about that, we also have solutions for that!
Once signing our EPC solution service, it is our responsibility to carry out EPC project starting from concepts to commissioning incorporating its operations & maintenance. We have accomplished plentiful EPC projects and have reduced their uncontrolled energy bills of the industries from the day 1 of the installation. The experience, expertise, premium quality of products used and dexterity of installing solar panels in the right direction to cultivate utmost from solar energy makes us competitive in the domain. The entire solar system made by us is certified to function under harsh environments and are tested on the several measurements to ensure highly efficient performance all through the life span with minimal maintenance requirement. To get detailed information on solar EPC for industrial, contact us today!
Free Consultation
You get free consultation to know more about engineering, procurement, construction and ROI.
Installation
EPC Contractors design, develop and install solar system with the utmost accuracy to ensure maximum electricity generation.
Activation
The system is set up, inspected and ready to activate after installation.